Night 'n Day is an award winning, leading retail convenience network with over 50 stores across New Zealand's North and South Islands.
We're committed to a philosophy of top quality service and top notch presentation. Our standards can be summed up word, excellence, and it's reflected in every aspect of our business.
Our story
Denise & Andrew Lane have been successfully retailing in the trade since 1978 and as company directors, are fully committed to the Night 'n Day Foodstores franchise to this day.
In 1990, Night 'n Day Foodstore Ltd was established in order to begin converting existing foodstores and to offer a franchise system. The Night 'n Day Foodstore chain began with outlets open on a 24hr basis, 7 days a week, in Christchurch, Dunedin & Invercargill. Then, in order to operate in New Zealand's smaller (and mighty!) regions, began rolling out 6am-11pm stores. There are now over 50 stores throughout New Zealand.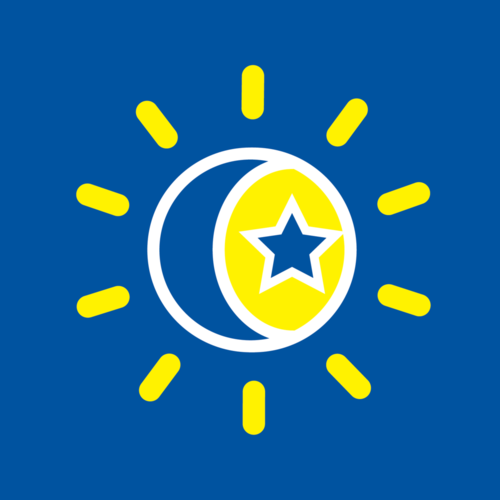 Our History
Denise and Andrew Lane open their first foodstore under the Lane Group, the "Regent Foodstore", on Regent Street in Dunedin, Otago. Otago University students knew it affectionately as the "two four" (as in 24 hour). It was the first 24 hour food store in New Zealand.

Hagley in Christchurch and Elles Road, Invercargill Night 'n Days are opened.

Sumner Night 'n Day opened in Christchurch (this store was closed after the 2010 Earthquake).

Night 'n Day Foodstore Ltd. is officially established and the first franchises are introduced.

Our first sub brand 'Helova' was introduced beginning with 'Helova COFFEE'. Premium blend of coffee beans and plunger coffee.

Night 'n Day enters the North Island! An agreement was established to provide foodstores to 21 Gull petrol stations in the North Island. Night 'n Day now has 46 stores nationwide.

Appointment of CEO, Tony Allison to Night 'n Day Foodstores Ltd.

Night 'n Day is announced as the Deloitte Fast 50 Regional Winner for Otago and Lower South Island, and the 4th fastest growing company in New Zealand with reported revenue growth of 951.71%.

Night 'n Day announced as fastest growing mature business within the Otago and Lower South Island region in the Deloitte Fast 50 awards.

Lawrence Night 'n Day is opened.

Wanaka and Nelson City Night 'n Day's opened

Helova FROZONE was released. Our very own self serve frozen yoghurt, cream freeze and slushy kiosk.

Helova FUDGE was released. Our own line of premium fudge.

Helova TEA was released.

We've hit 50 Stores Nationwide!

Night 'n Day South Dunedin and Night 'n Day Kaikoura open.

Opened a further 7 locations, 5 of which in Wellington CBD being our first stand alone stores in the North Island.

FRESH! For You launched, bringing you your favourites, made onsite everyday.

Helova Cafe joined the party as well, bringing you delicious hot drinks to keep ya going!

Cromwell joins the team! A store on Jollys Road was converted with great support from the local community. Locally owned and operated, they've got it when you want it!

Tony Allison departs Night 'n Day Foodstores as CEO, paving the way for new General Manager, Matthew Lane, to step into the captain's role.

A store is added in Night 'n Day's homeland, Dunedin. Caversham Four Square is converted to a popular Night 'n Day.

Night 'n Day are finalists in four categories at the Westpac Franchise Association of New Zealand Awards:
- Franchise System of the Year
- Franchisee of the Year - Winton
- Field Manager of the Year (Over $500k) - Colin Robson
- Excellence in Marketing - Helova Coffee Campaign

Night 'n Day navigates through the uncharted waters of Covid 19, starting the year with another new conversion in Dunedin. Kaikorai Valley's Foodlands is converted into a Night 'n Day store, maintaining the great selection of fresh fruit and vegetables that locals are accustomed to.

Free Coffee February! Customers were offered FREE COFFEE if they presented a reusable cup - all day, every day, all through the month of February.

We are excited to announce that we are finalists in the Westpac New Zealand Franchise Awards 2021! An extra special congratulations to Justin Rakena & Anna Conway (owners of Courtney Place, Manners, and Taranaki Street in Wellington) for being named finalists for Franchisee of the Year - Retail & Hospitality and to Colin Robson for being named a finalist for Field Manager of the Year - over 500k. We have also been named a finalist for Franchise System of the Year - Retail & Hospitality and are looking forward to the Awards Gala Dinner in March 2022.